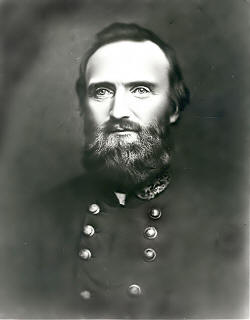 I'm currently reading "Rebel Yell:  The Violence, Passion, and Redemption of Stonewall Jackson" by S.C. Gwynne.  It is the story of one of the great Confederate generals of the Civil War, Thomas "Stonewall" Jackson.  His is a mythic story of heroism and fearlessness, known throughout the South for his great conquests and his death by friendly fire in May 1863.
I am struck by two key traits exhibited again and again that differentiated him from other generals early in the war:  his superior intelligence gathering and his ability to execute. 
Jackson had a thirst for intelligence.  Both sides struggled with information.  President Abraham Lincoln constantly heard of enemy troop estimates often inflated 100%-500%.  Union generals, trying to save face, would send messengers with rumors or lies about Confederate troop movements.  The South was no different in this regard.
Jackson used a few key methods to gather information.  He was an innovator in the use of cavalry to both harass the enemy and also to gain information about troop strength and their positions, as well as artillery details.  Jackson also was personally involved in the frontline, continually seeing and hearing information himself.  He not only captured data but also much of the nuance of information.  He also brought Jed Hotchkiss onto his staff, who quickly became indispensable as a cartographer.  Hotchkiss was joined-at-the-hip with Jackson throughout his campaigns, turning observations and hearsay into tangible data.
Jackson then utilized his analytical capabilities to develop sweeping strategy and pointed tactics, often manipulating Union forces to flee one area and arrive at the battleground of his own choosing.  And Jackson would act.
Jackson combined a narrow personal focus with the ability to execute a plan superior to his enemy as well as his fellow generals.  He fostered creativity with relentless doggedness and personal sacrifice.  He suffered no fools, quickly weeding out any subordinates who could not or would not follows his direct orders or made their own decisions counter to his. 
This execution was fraught with horrific conditions and obstacles common to forces on both sides.  Inadequate clothing and boots, lack or absence of food, poor roads and trails, exhaustion and desertion.  Yet Jackson was able to move his troops further and significantly faster than any force of his time, with steadfastness coupled with calm.
Frankly, this is my life's work at CIS. 
Working with manufacturing firms to create and collect Voice of the Customer methods and data superior to their competitors.  Sifting and analyzing that information to identify key findings and insights.  Influencing and driving executives to act on what they hear.  Working to bring nimbleness to companies.  Stretching scarce marketing dollars to maximize effectiveness.  Driving Customer Excellence and Front-end Effectiveness.
Building customer and shareholder value.  Simultaneously.