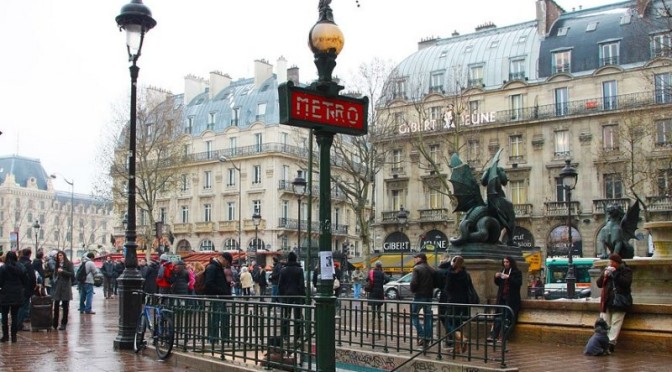 Twenty-seven executives from six countries convened in Paris for the Customer Excellence College March 1-5, 2015.  This week-long event focused on the building blocks required to build a customer-centric culture. 
"Our Customer Excellence College focuses on contemporary practices in customer loyalty research, segmentation methodologies, and advanced metrics to capture and understand the Voice of the Customer," said Craig Cunningham, President of Customer Integrated Solutions.  "The final day concludes with the toughest aspect of Customer Excellence, turning intelligence into improved results and making the tough tradeoffs to drive improved loyalty."  
The Customer Excellence College provides executives from manufacturing companies the tools and methodologies necessary to drive change in their organizations. 
The lead instructor is Craig Cunningham.  Craig provides his expertise and experiences gathered in his over twenty years of work both inside leading companies like Honeywell and Ingersoll-Rand as well as working with clients including Dow Automotive, LG Chem, bioMerieux, and Kennametal.  
Founded in 1998, Customer Integrated Solutions is a consulting and research firm focused on serving manufacturing companies.  The focus of the company is in two areas.  Customer Excellence is our approach in creating customer-centric cultures through contemporary Voice of the Customer research and deployment.  Frontend Effectiveness brings advanced Sales, Marketing, and Service tools and techniques.  The Founder and President, Craig Cunningham, has personally conducted over 1,300 in-person customer interviews in sixteen countries throughout the Americas, Europe, and Asia Pacific.  For more information, please visit www.customeris.net or call 1-770-674-0005.